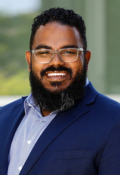 Mountlake Terrace (Cedar Plaza)
Lirio Perez
VP | Commercial Loan Officer
Lirio has over 10 years commercial banking experience spread across multiple markets including Fort Lauderdale, Anchorage, and now Seattle. Specializing in an array of collateral type and deal structures, from acquisitions, equipment financing, CRE, construction and SBA. Along side these skills Lirio has held various appointments a non-profits that focus on addressing the need of our local communities including Food Bank of Alaska board member and Finance committee member, and Habitat for Humanity of Anchorage Finance Committee chair. Lirio has a finance degree and MBA from the Nova Southeastern University.
[email protected]
206.374.4350 ext. 3131
NMLS #999138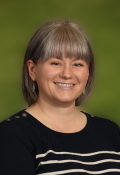 University Place
Krista Montes
Commercial Loan Officer
Krista has over 19 years in banking, with the last 8 years specializing in commercial lending. As a native to the Pacific Northwest, Krista is dedicated to helping local businesses thrive and grow by offering personalized lending options, including working capital loans, equipment financing, commercial real estate, construction loans, C&I and SBA lending. She is skilled at assessing creditworthiness and developing customized loan packages that align with each client's specific requirements. Outside of work, Krista is an active member of the local community. She volunteers with various nonprofit organizations that support the Pacific Northwest. She also enjoys spending time outdoors with her two kids and dog exploring the beauty that Washington has to offer.
[email protected]
206.620.0511
NMLS #2508527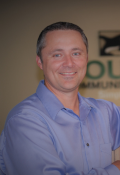 University Place & Tacoma
Sean Spencer
SVP | Senior Commercial Loan Officer
Sean is Senior Vice President and Senior Commercial Loan Officer. Since 2005, Sean has worked closely with his clients on all aspects of commercial lending and enjoys helping them fulfill their personal and business needs. Prior to banking, Sean played professional baseball for the Seattle Mariners and Montreal Expos. He also took part in the 2004 Olympics with the Greek National Baseball Team.
[email protected]
206.436.1496
NMLS #646161