Take your accounts with you, no matter where you go! With free mobile banking, you can check your balance, pay bills, transfer funds, and more. You can even install the mobile app for an optimized experience.
New Debit Card Controls
Make your cards work for you.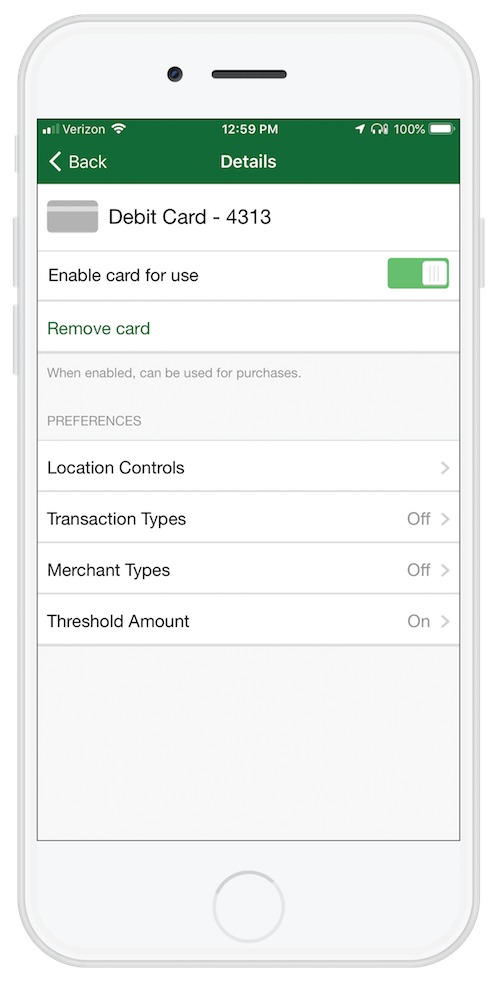 Whether you're at home or on-the-go with Debit Card Controls in the Sound Community Bank Mobile App, you can:

Turn cards on/off: Instantly turn your cards on or off with a single tap - giving you the peace of mind you deserve.
Set spending limits: Control and monitor your spending limits by setting a maximum transaction amount.
Set transaction types: Disable certain transaction types that you use less often - such as ATM withdrawals or online purchases.
Set locations: Avoid card fraud by specifying the regions where your cards are accepted.